Be In Charge of Your Move with U-Haul Service in Peoria IL
There's significant planning and preparation that goes into a move. However, without the right vehicles for transportation, it will be challenging, if not impossible, to move everything you need to your new location. Thankfully, you don't need to rely on your college buddy for their pickup truck. Instead, you can manage your entire move with U-Haul service in Peoria IL. Call Curt's Transportation Services today to learn more about our moving truck rentals.
Why Should You Rent a Moving Truck?
While moving truck rentals aren't your only option, they might be the best option in terms of budget, time and convenience. If you're on the fence about whether to rent a U-Haul or not, here are a few ways moving truck rental can make the moving process better:
Flexibility and Control

If there's one thing you want control over, it's handling your possessions. However, if you hire professional movers instead of renting a truck, you leave most of the moving in their hands. This also means you're bound by their schedule, which can include frequent stops, breaks, etc. If you want control over the time, route, and schedule of your move, renting a truck gives you this flexibility and control.

Better Cost Savings

Ultimately, every move is different. Gas prices, distance, and the amount of what you're moving all factor into what it costs to move. However, if there's one expense that is likely more than anything else, it's the cost of professional movers. The cost to rent a moving truck is significantly less than that of a truck and movers. If you're okay with some manual labor, renting a truck will impact your budget significantly less.

Easy to Find What You Need

Curt's does everything we can to make U-Haul rental as simple as possible. We offer dozens of trucks and trailers to rent, each with different size options based on the load you're looking to move. Whether transferring a small one-bedroom apartment or a three-story home, Curt's can help you select the best truck size for your move. Additionally, we offer extra moving supplies like dollies, straps, blankets, etc., for a small fee.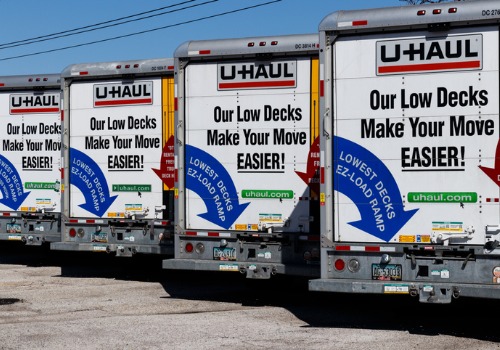 Our Taxi Services
If U-Haul service in Peoria IL doesn't interest you, maybe Curt's cab services do! Curt's Transportation Services employs expert local drivers to offer quick and reliable rides across the Tri-County area. Whether looking for a pickup from the club or a drop off at the airport, our 24/7 taxi cab service can meet you wherever you are. Curt's Transportation Services is committed to providing exceptional rides, emphasizing convenience, comfort and affordability.
Call Today
When planning your next move, make sure you include U-Haul services in Peoria IL, supplied by Curt's Transportation Services. To learn more about our moving truck rentals, moving supplies, or additional cab services, contact Curt's today at 309-322-4227.