Reliable Taxi Service Across the Greater Peoria Area
Are you in a hurry to make an early morning flight? Are you stranded at the bar without a ride to get you home? Is your car in the shop, and you need a way to get to work? If any of these scenarios sound familiar, you need fast and reliable taxi service! Thankfully, if you are in Peoria and the Tri-County area, you're in luck; Curt's Transportation Services can provide quick cab service anywhere you're located.
Local Cabs are Your Best Option
While ride-sharing is always helpful for getting around town, there are advantages to calling a cab that your standard ride-sharing companies can't offer. For example, taxi companies only hire experienced drivers and utilize vehicles optimized for the comfort and safety of our clients. Examples of additional benefits include:
24/7 Service – With ride-sharing, you're at the mercy of drivers' schedules. Although some drivers might operate late, it becomes more challenging to secure rides the later it becomes. Conversely, Curt's Transportation ensures there are always cabs operating at all hours of day. No matter the time or situation, one of Curt's cabs can be at your location in a matter of minutes.
Greater Local Understanding – Although ride-sharing drivers are all local drivers, they aren't necessarily trained to understand the best routes around the city. On the other hand, Curt's drivers are specially hired for their experience driving in the Tri-County area. Having a better understanding of the Greater Peoria Area ensures you always get from point A to point B within the quickest timeframe possible.
Professional Drivers – In addition to our drivers' extensive knowledge of local routes, Curt's drivers use top-rated Scion vehicles and are trained to respect speed limits, passenger safety, and the rules of the road. Unfortunately, with ride-sharing services, it's anyone's guess as to the experience and training of your driver. Thankfully, you know exactly what to expect with Curt's: expert and professional service.
Why You Need a Taxi
In addition to its advantages over ride-sharing, taxi cab services are generally better options when compared to personal vehicles or public transportation. Calling a taxi is convenient, reasonably priced, comfortable, and safe, among other benefits.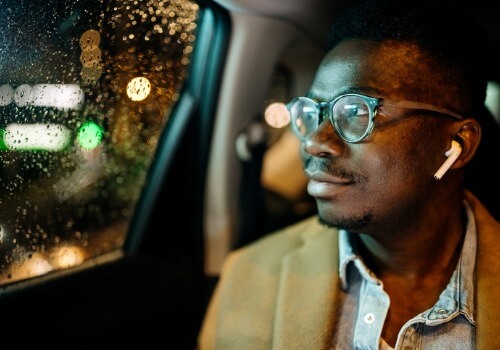 Comfort – Our Scion vehicles are comfortable for all passengers, with amenities such as phone charging, music, AC/heating, and more to make your ride as enjoyable as possible.
Privacy – Rather than loading onto a bus or other public transportation with dozens of other people, hiring a taxi ensures you get to your location in quiet and privacy.
Speed – Our drivers' area knowledge ensures they can bring you to your location using the quickest route possible.
Affordability – With gas and car maintenance costs, it might not make financial sense to use your personal vehicle for every trip. Cab rides are affordable and can save you on personal vehicle costs.
Accessibility – No matter your location or the time you need service, Curt's Transportation is quick to offer a ride. Our drivers are always available for an airport pickup, late-night drive, or work commute.
Call Today
If you require quick, convenient, affordable taxi services for Peoria IL and the surrounding communities, you can count on Curt's Transportation Services. Also, if in need of U-Haul truck rentals or moving supplies, Curt's Transportation can happily oblige! Schedule a pickup by one of our drivers by calling 309-322-4227.