Looking for a U-Haul in Peoria IL? Call Curt's!
Are your boxes, bags, and furniture packed up and ready to go? Now you only need help to move your belongings to your next residence. However, if your friend's pickup truck isn't enough, renting a moving truck might be necessary. Thankfully, Curt's Transportation Services makes U-Haul rental a breeze! If you are looking for easy and affordable rental for a U-Haul in Peoria IL, count on Curt's!
Should You Rent a Moving Truck?
The short answer: yes! Moving trucks give those moving greater flexibility and can significantly reduce the time required to complete a move. Not to mention, U-Haul rental is significantly more affordable than other moving options. Some of a moving truck rental's best benefits include:
Affordability

You've likely done the math already; hiring a moving company can be a significant investment. For moves where you have the manpower to move belongings and furniture but lack proper transportation, U-Haul rentals are your best option. Rather than hiring movers or spending significantly on gas for multiple trips, U-Haul rentals allow you to forgo the movers and reduce the number of trips you'll take.

Simplicity

U-Haul rentals are more straightforward than you might think! It starts by contacting Curt's online or directly. You tell us the time and day you'll need a U-Haul in Peoria IL, and we'll reserve your truck for that date. Upon picking up your truck, you'll sign a few papers regarding gas mileage and insurance coverage, and then you'll be off! And once you're done with your truck, drop it off at our location or a U-Haul store close to your destination.

Adaptability

Moving trucks aren't a "one-size-fits-all" solution to moving. Depending on how much you need to move, you'll need to find an appropriately sized truck for managing your load. As such, Curt's Transportation offers numerous size options for your U-Haul rental. We have trucks and trailers that can accommodate moves as small as one-bedroom apartments to as large as three-story homes, with every size in between.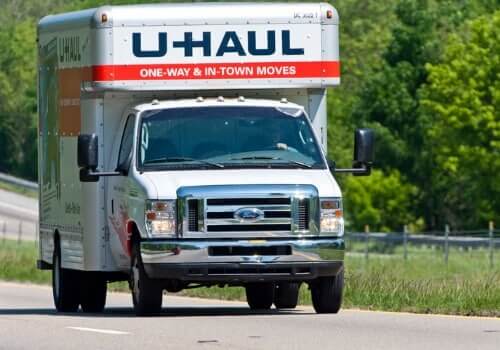 How Else Can We Help?
U-Haul rentals aren't the only service Curt's Transportation offers. Curt's is well known throughout the Tri-County area for our fast, reliable and convenient taxi cab services. Whether you need a ride home from a long night out or are looking to make an early morning flight, Curt's has you covered. We strive to offer transportation services that exceed drive-share apps and other cab companies in terms of affordability, safety and experience.
Call Today
Easily schedule rental of a U-Haul in Peoria IL with help from Curt's Transportation Services. To learn more about our company, additional moving supplies we sell, or our expert transportation services, contact us today at 309-322-4227.