Find a U-Haul Near You for DIY Moving in Peoria
As moving day approaches, do you have everything you need to make it successful? Ensuring your belongings are packed up and ready to go is one thing, but have you secured proper transportation for yourself and your possessions? If not, and you wish to manage your move yourself, it's time to consider the rental of a U-Haul near you. Thankfully, when looking for fast and convenient U-Haul rental services in Peoria IL, Curt's Transportation Services has you covered.
The Key to a Successful Move
A U-Haul truck can make all the difference between a challenging or straightforward move. Moving trucks can simplify the moving process by minimizing trips, giving you greater control, and ultimately being a more cost-effective option. Here's why you need a U-Haul for a successful DIY move:
Greater Convenience – Rather than using multiple vehicles to ferry your belongings between locations, all your boxes and furniture can be fit into one U-Haul truck.
More Control – Relying on professional movers means their schedule binds you. Conversely, renting a moving truck means you have control over the start times, the routes you take, the stops you make, and the entirety of your move.
Cost-Effective – Although convenient, hiring a professional moving company is a significant financial investment. On the other hand, U-Haul rentals are affordable, minus the labor cost. You'll only pay slightly more for optional moving supplies like dollies, straps, blankets, etc.
Easy to Do – Renting a U-Haul from Curt's is easy! Minimal paperwork is required, and we almost always have the size of truck you need on the days and times you require.
Plenty of Options – Curt's offers U-Haul rentals to match the size of your move. We have moving trucks and trailers for single-room moves, small apartment moving, a three-story house's worth of belongings, and every size in between.
Additional Services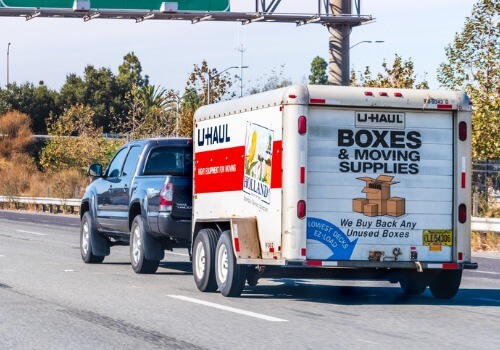 If U-Haul rental isn't what you need, Curt's Transportation Services can still provide you with stellar cab service. We employ local, experienced drivers throughout the Tri-County area, offering quick and reliable rides 24/7. Need a ride home from the airport? Curt's can pick you up. Don't want to get behind the wheel after an especially late night? Let Curt's do the driving. We are Peoria's go-to taxi cab service, known for our convenience, speed, comfort and local expertise.
Learn More
Don't make moving any more difficult than it should be; find reliable and affordable U-Hauls near you with help from Curt's Transportation Services. To learn more about our truck rental and moving supplies for Peoria IL residents, contact us today at 309-322-4227.