Your Reliable Local Taxi Service for Peoria IL
Are you looking for a ride? You're in luck! Curt's Transportation Services offers the best, most reliable local taxi service for Peoria IL. With today's overabundance of ridesharing services, it's important passengers find a comfortable, safe, and affordable ride. Thankfully, Curt's can happily oblige with our expert drivers and fleet of Scion vehicles.
Why Choose Curt's?
Curt's taxi services guarantee a smooth and easy ride to wherever you want! However, with ridesharing services, you can't always count on the same experience with every ride. Here are some other reasons why Curt's is the best pick for your transportation needs:
Locally Trained Drivers

Anyone can sign up to become a driver for a ridesharing service, meaning the quality of your driver is always in question. Conversely, Curt's team of drivers consists of locally trained professionals, all well-versed in the streets and highways throughout the Tri-County area. Our experience and knowledge of Peoria and the surrounding communities allow us to get you to your location faster than other transportation services can match.

Comfortable and Safe

There is always a layer of unpredictability when hiring drivers from a ridesharing service. While drivers must provide clean and comfortable accommodations for passengers, this isn't always the case. Instead, with Curt's, we can guarantee a safe, smooth and comfortable ride every time. Our drivers are friendly, respect the rules of the road, and drive Scion cars, some of the auto market's safest and most comfortable vehicles.

When and Where You Need Us

Busses and other public transportation options don't run nearly as late as you might need. Even drivers for ridesharing services tend to be less available at specific points in the day or evening. Curt's, on the other hand, ensures drivers are available anywhere in the Greater Peoria area, 24 hours a day, seven days a week! Curt's Transportation strives to offer our local taxi services for Peoria IL whenever and wherever you need them.
Meeting Your Transportation Needs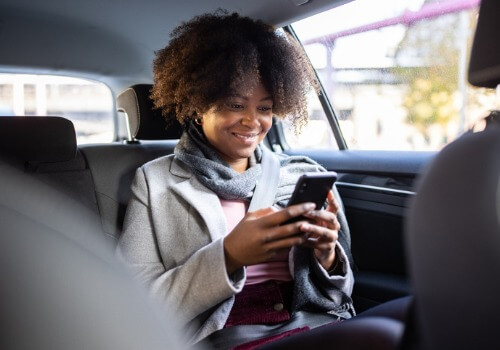 Curt has been a part of the taxi and transportation business for the past 30 years. Using his experience and extensive knowledge of the Tri-County area, Curt developed a transportation company to meet the demands of local drivers. In addition to our taxi services, Curt's Transportation provides helpful U-Haul rental services and moving supplies for our clients. In our drivers and the services we offer, Curt's Transportation promises consistency and professionalism with everything we do.
Give Us a Call
No matter your transportation needs, know you can always count on local taxi service in Peoria IL from the expert drivers at Curt's Transportation Services. To learn more or to find a driver near you, contact us at 309-322-4227.