Need a Ride? Call Local Cabs in Peoria IL
Early morning drive to the airport? Long night out? Pick up from work? You need reliable local cabs for Peoria IL! Thankfully, area cab companies provide incredibly quick and comfortable rides for affordable prices. A call to Curt's Transportation Services will get you where you need to go. Curt's presently serves residents throughout the Tri-County area. When Peoria locals need a ride, they count on Curt's!
Why Call a Taxi?
Whether or not you have your own vehicle, taxi riding offers distinct benefits over personal vehicles, public transportation, and ride-sharing apps. With Curt's Transportation Services, you can always expect knowledgeable drivers, high-quality vehicles, 24/7 availability, and more! As such, the benefits of taxi services include:
Local Driving Experience – All Curt's drivers are experienced and well-versed in driving throughout Central Illinois. Our drivers have intimate knowledge of Greater Peoria's roads, always knowing the quickest route to get to your location.
Consistency – The quality of drivers for ride-sharing apps is never consistent, and it's always a guess whether public transportation is running on schedule. Conversely, Curt's drivers are well-trained and vetted so that you can be confident in the quality of your driver. And when you need a ride, we're always right there for you.
24/7 Availability – Speaking of always being there for you, Curt's offers 24/7 cab service, meaning our taxis are always available. Our taxis are on call no matter how late or early you need a ride!
Affordability – Not only does Curt's offer competitive rates compared to other local cab companies, but taxi services can be more cost-effective overall. Rather than driving your own vehicles and spending money on gas and maintenance, you can leave the driving up to Curt's.
Private Drive – As friendly as our drivers can be, they also respect our clients' privacy, safety and comfort. As such, cabs can afford you some downtime between the busiest parts of your day. While we drive, you have the time to take a call, answer an email, or take a well-deserved break.
Riding with Curt!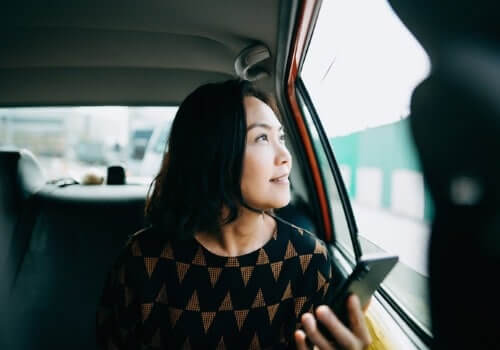 At Curt's Transportation Services, customer satisfaction and professionalism is the name of the game! Curt put his 30 years of experience as a taxi driver for Peoria to work, building a cab company dedicated to the care and service of clients. Our local cabs for Peoria IL are the preferred transportation for residents across the Tri-County area. And if it isn't cab service you require, Curt's Transportation offers moving supplies and U-Haul rental services to those interested.
Call Today
When you need a ride, you can count on local cabs for Peoria IL provided by Curt's Transportation Services! To learn more about Curt's or find a taxi near you, call us today at
309-322-4227.