Ride with the Best Cab Company Near You
Although affordable, buses lack privacy and aren't as fast as other public and private transportation options. And although ride-share apps offer faster and private rides, the quality of your driver and their vehicle is always in question. To resolve your transportation woes, you can instead rely on a cab company near you. Thankfully, Curt's Transportation Services offers fast, convenient, affordable taxi rides throughout Peoria IL and the Tri-County area.
What To Expect From Reliable Cab Companies
Curt's Transportation Services looks to set itself apart from other local cab companies. Our focus on driver experience, ride quality, and availability has made us the go-to taxis for Peoria and the surrounding communities. If you are looking for what the best cab company near you has to offer, you can expect:
Expert Drivers

Rather than relying on random locals with a car and some free time, requesting a cab from Curt's guarantees you a ride from local experts. We only hire drivers who are intimately familiar with the Tri-County area. Our area expertise ensures you always arrive at your destination within the shortest timeframe, with drivers that respect all speed limits and rules of the road.

High-Quality Vehicles

To ensure our clients always receive a safe and comfortable, we only use Scion vehicles for our fleet of taxi cabs. Scions are some of the most reliable vehicles on the road today, with comfy interiors and excellent safety ratings! Moreover, our cabs offer features like AC, heating, phone charging, and more to ensure your ride is as smooth and stress-free as possible.

Always Available

Curt's Transportation Services is there for you when you need us most. We offer taxi services 24 hours per day, seven days a week, meaning our drivers are always available. Whether you need a ride to work or a pickup from a fun night out, you can always count on Curt's drivers to be there for you! We also specialize in airport transportation services.
The Curt's Advantage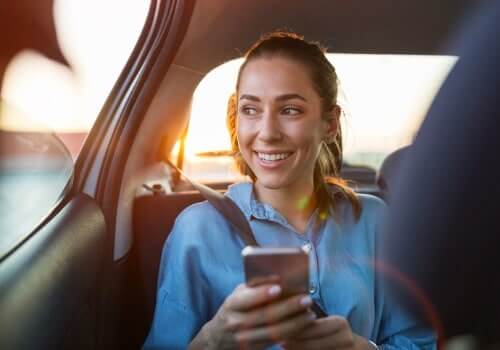 For over 30 years, Curt has driven Central Illinois residents to the places they've wanted to go! However, a surprising lack of proper customer support and lax driver quality for local cab companies inspired Curt to begin his own. Curt's Transportation Services now offers the Tri-County area cab service that promises professionalism, consistency, and superior customer care with every ride. Additionally, we provide locals with the equipment and supplies they need for moving homes, including our U-Haul rental services.
Learn More
When needing a ride, don't count on anything less than the best cab company near you: Curt's Transportation Services. To learn more about Curt's or request a ride, you can contact us today at 309-322-4227.