Get Where You Need to Go with Cab Service for Peoria IL
Whether working, traveling or running errands, having a reliable mode of transportation is essential. However, personal vehicles can be expensive, and public transportation is not always as convenient as you need it to be. Thankfully, none of these issues are a concern if using a cab service for Peoria IL. Curt's Transportation Services strives to offer fast, comfortable and affordable taxi pickups and drop-offs for residents throughout the Tri-County area.
Why Rely on Taxis?
With an abundance of transportation options available, it can be challenging to choose one. However, taxis offer comfort and convenience not always available with public transportation, ridesharing, or other transportation services. Here are a few reasons why people choose cab service in Peoria IL as their go-to transportation option:
Comfort, Safety & Convenience

Curt's Transportation hires expert drivers to operate our fleet of Scion vehicles. All our drivers are local with extensive experience traveling throughout Central Illinois. Moreover, our vehicles feature comfortable seats, excellent safety ratings, and a consistently smooth drive. Together, our drivers and vehicles guarantee our passengers the most in comfort, safety and convenience.

When You Want, Where You Want

Are you coming in on an early morning flight and need a ride back home? Curt's has you covered. What about a light-night excursion with your friends, and no one is in a position to drive safely? Leave it to Curt's! Our taxi services are available throughout the Tri-County area 24 hours per day, seven days a week. No matter where you're at, the time of day, or the circumstances for you needing a ride, Curt's drivers can happily oblige.

Cost-Effective Transportation

In today's world, car ownership comes with more costs and fees than ever before. Between car maintenance, gas, parking costs, insurance, etc., car ownership can significantly cut into your budget. Conversely, hiring a cab service helps reduce or eliminate the spending typically associated with owning a vehicle. Even using a taxi for some of your driving and errands can save you big on your monthly bills.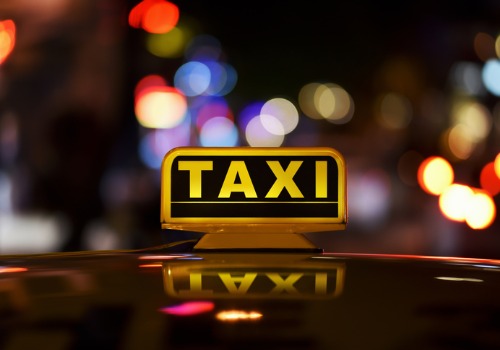 Place Your Trust in Curt's
At Curt's Transportation Services, we've been in the cab business for over 30 years! Our experience as local drivers for the Greater Peoria area has led us to be the choice taxi service for many Peoria residents. We strive to always offer superior customer care, promising consistency and professionalism with every ride. In addition to our taxi services, we also offer U-Haul rentals and moving supplies for families looking to move.
Call a Taxi
When selecting the best cab service for Peoria IL, look no further than Curt's Transportation Services! To learn more or request a taxi to your location, contact Curt's today at 309-322-4227.