Get Where You Need to with Reliable Transportation in Peoria IL
While driving and transportation were a privilege at one point in our history, it's become necessary for people from all walks of life. However, not everyone has access to proper transportation. Whether you are distant from public transportation or lack a personal vehicle, Curt's Transportation Services can fulfill your need for a ride. Contact Curt's today to discuss reliable transportation in Peoria IL, and throughout the Tri-County area.
Why Hire a Taxi?
While ridesharing services and public transportation can get you where you need to go, neither service is nearly as convenient and trustworthy as Curt's taxi cab services. Rather than taking a chance with less-than-ideal transportation, you can guarantee a smooth and stress-free ride through Curt's. Reasons for considering taxis over other transportation services include:
Speed & Accuracy

Curt's team of expert drivers are all area locals. This means our drivers have extensive knowledge of the streets, backroads and highways throughout Central Illinois. This knowledge ensures our drivers can always plot out the fastest route to any destination. Otherwise, you're bound to a tight bus schedule with public transportation, and rideshare drivers might not be as familiar with local landmarks.

Quality

At Curt's, our drivers are friendly and professionally trained, abiding by all speed limits and rules of the road. While these qualifications might seem obvious for all professional drivers, rideshare services do not guarantee the quality of your driver. In truth, almost anyone can signup to become a driver through one of the many rideshare companies. And if accidents occur during rideshare services, passengers can be held partially responsible (unlike with taxi companies).

Availability

When riding a bus, you can only utilize services between specific, limited times. And although rideshare services have more extensive hours of operation, availability depends on whether area drivers are "in the mood" to provide services. With Curt's Transportation, neither of these issues is a concern. We have drivers available 24/7, with quick pickups from anywhere in the Tri-County area.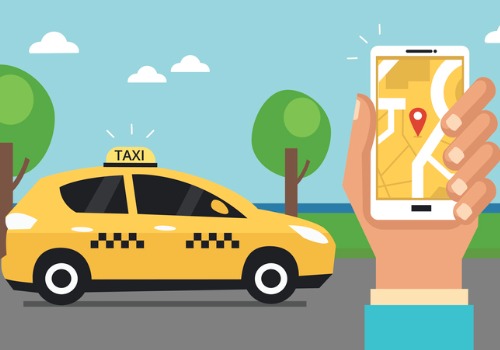 Peoria's Go-To Cab Service
Curt's Transportation has made a name for itself throughout the Greater Peoria area. Curt got his start as a taxi driver over 30 years ago. Using the knowledge and experience he gathered while on the job, he started Curt's Transportation Services. Unlike other taxi companies or transportation services, Curt's strives to offer the smoothest, most professional, and most convenient rides in the area. And if you don't require taxi cab services, Curt's also provides our clients with U-Haul rentals and moving supplies.
Give Us a Call
Don't fret over finding reliable, affordable, convenient transportation for Peoria IL. Give the expert drivers at Curt's Transportation a call! Schedule a ride by contacting Curt's at
309-322-4227.