Curt's Transportation Services Offers Safe, Reliable Cab Service in Pekin IL
Sometimes situations arise where you need transportation you can count on. Curt's Transportation Services gives you 24/7 cab service in Pekin IL that you can always trust. Whether you need a ride to or from the airport, after a late night out, or you have a broken-down car, you can rely on us to get you where you need to go. You want transportation you can trust, and that's what you get with Curt's.
Experience You Can Count On
We want to give you the reliable cab service in Pekin IL that you deserve. We have proudly served the Greater Peoria area as part of the taxi and transportation business for the last 30 years. Curt's experience as a driver and manager ensures excellent service and superior customer care. Whatever your transportation needs, we promise consistency and professionalism.
What's more, we will arrive on time and will safely take you to your desired destination. One of our Scion vehicles will get you there comfortably. You'll have all the amenities you need, including air conditioning and heating, passenger-controlled music, and phone charging options. You can check out all of our happy client testimonials on our website to see just how reliable we are.
Serving the Greater Peoria Area
With an office at 2250 E. Washington St., East Peoria, IL, Curt's Transportation provides 24/7 cab service in Pekin IL and all of Tazewell, Woodford, and Peoria Counties. We can also meet other transportation needs with our U-Haul services, providing the best, most affordable moving option, whether a few blocks away or across state lines. Please let us know if this is another service we can offer. We are here to help you with your cab or U-Haul needs.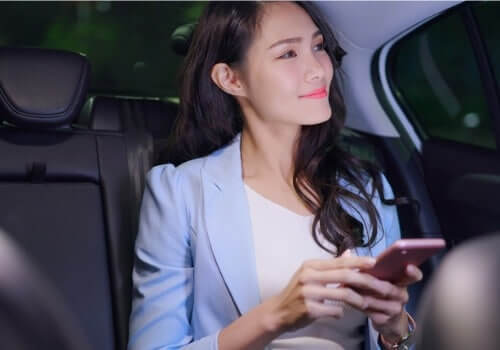 Contact Us Today
Let us know if we can help you with reliable cab service in Pekin IL. Fill out our online contact form or get in touch today at 309-322-4227 if you prefer to speak directly to one of our professionals or want to book in advance. We are happy to answer your questions and schedule your transportation needs. Our service team looks forward to helping you get where you need to go safely, comfortably, and on time.