Call Curt's Transportation Services for U-Haul Truck Rental in East Peoria IL
The pressure of packing, loading, and moving can be incredibly stressful, especially if you can't find a reliable place to rent a moving truck. Fortunately, if you are looking for U-Haul truck rental in East Peoria IL, Curt's Transportation Services can get you set up. As a full-service taxi and moving company, Curt's Transportation Services has the local knowledge to be able to help you navigate which truck would be best for your situation.
Why Rent a Truck?
Lots of times, we figure we can just load stuff up in our personal vehicle or a friend's pickup and manage a move. A big thing to consider, however, is how much all that back and forth that will cost you in time. By renting a U-Haul truck, you can take one trip, which will end up saving yourself time and gas over the course of your move. Filling is U-Haul allows you to organize your home so that unloading can be as simple as possible. It will also speed up your move and make you feel excited to be done instead of just exhausted.
At Curt's Transportation Services, not only can we rent you the right moving truck. We can also offer you all the moving supplies you might need. From boxes to bubble wrap to dollies and more, we've got everything you'll need to tackle this move. And if you have enough help that not everyone will fit into the truck, Curt's Transportation Services also offers affordable local taxi so you can get your crew to and from the old location to the new.
Trust Curt's Transportation Services
Curt has been in the transportation industry for 30 years. In that time, he has learned the importance of professionalism as a driver. Curt's Transportation Services, only hires experienced professional drivers who know the landscape of the tri-county area. With a fleet of Scions as our company vehicles, you'll have the space, comfort, and amenities that allow you to relax while your driver takes care of the rest.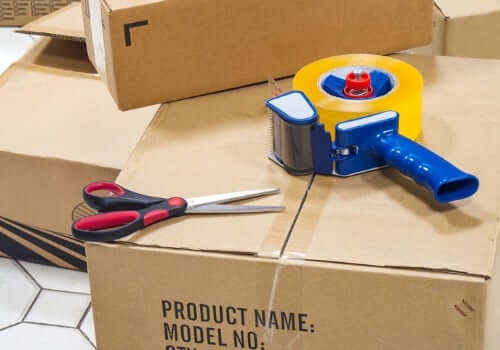 Call Us Today
The team at Curt's Transportation Services is on standby 24/7 at 309-322-4227. Whether you're wanting a cab or you're ready to schedule a U-Haul truck rental in east Peoria IL, we're ready to help. Give us a call to learn more about the benefits of hiring us.