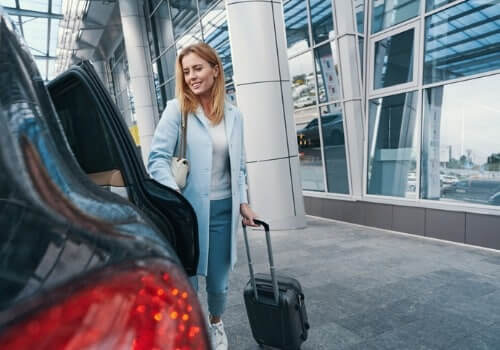 Curt's Transportation Services Is Your 24/7 Taxi Service in Peoria IL
We've all been there; we need a ride, and something has happened. Maybe your car is in the shop. Or maybe you know you are in no condition to drive. Whatever your circumstances may be, Curt's Transportation is the taxi service Peoria IL can count on. Our fleet of clean, reliable Scion cabs will get you to your destination quickly and comfortably. And you'll always know our professional drivers will have you in mind the entire route so you can ride in style.
We Know What We're Doing
Unlike ride share services where people are navigating off maps, our professional drivers have a great understanding of local roads and traffic. Specially hired for their experience, Curt's Transportation Services always makes sure that our drivers have extensive experience in the tri-county area. Helping you get from point A to point B as quickly as possible is always our goal. And you'll never have to worry about things like surge pricing right when you need a ride.
No matter when you're needing it, our drivers are always ready. With only one call necessary to secure a ride, you'll never have to worry about jumping from app to app to find drivers in your area. Our comfortable, convenient Scions give you enough room to be comfortable during your commute. Whether it's for a late night with your friends, a work commute, airport pickups, or anything else, our drivers will get to you quickly.
Serving the Tri-County Area
Curt's Transportation Services is available for taxi services throughout Peoria, Tazewell, and Woodford Counties. We even offer long-haul services if needed. When you're trying to get from Point A to Point B in the greater Peoria area, we're here and ready to serve you.
Contact Us Today
Whether you need a ride now or want to schedule one, call us at 309-322-4227. And if you're looking to move more than just yourself, Curt's Transportation Services also offers U-Haul truck rentals for your moves. Don't take any chances; hire a professional, you'll be glad you did.