Curt's Transportation Services is the Premier Taxi Company in East Peoria IL
One of the best benefits of a taxi company in East Peoria IL is the ability to breathe easily during your commute. That's especially true when you're pressed for time and want to have a skilled driver get you to your destination quickly. It's a great option to be able to sit back and relax, confident you will arrive on time as you ready to enjoy whatever your destination is offering. That's why Curt's Transportation Services is proud to always offer a comfortable, affordable, available ride to people across the greater Peoria area.
Introducing Our Fleet
Your comfort is a priority at Curt's Transportation Services. That's why we have chosen reliable Scions as our fleet vehicle. We offer amenities like phone charging, music, and self-controlled AC and heating, all to make your ride as pleasant as possible. And because you are being driven by an experienced, professional driver, you can breathe easy knowing that you will safely arrive at your destination in the timeliest manner possible. Our experience affords you the opportunity to prepare for your meeting, reflect on your vacation, or decompress so that you might feel centered as you move toward your next part of the day or night.
Nobody wants to have to work harder to pay more. And when you factor in all the hidden costs of driving yourself, catching a cab can be extremely affordable. Our cars are clean and well-maintained when we arrive. And we always arrive when you need it, with all the space you need to transport any luggage or briefcases. Curt's Transportation Services is the more convenient option than having to clear out your everyday to find space. And not having to search or pay for parking can quickly make hiring a professional the affordable choice. We're the taxi company in East Peoria IL you can trust.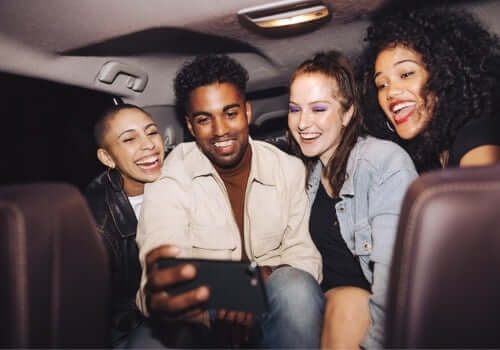 Make a Move with Curt's Transportation Services
In addition to servicing locations throughout Peoria, Tazewell, and Woodford Counties, Curt's Transportation Services also offers everything you need to move to a new location. We have all sizes of U-Haul trucks and trailers for rent, plus the supplies you need to make your move more efficient. We are proud to have the options you need to make your move stress-free.
Contact Us Today
Whether you want to schedule a trip to the airport or you need a ride now, Curt's Transportation Services is here for you. Call us when you need that ride at 309-322-4227. We look forward to showing you we are the premier taxi company in east Peoria IL.