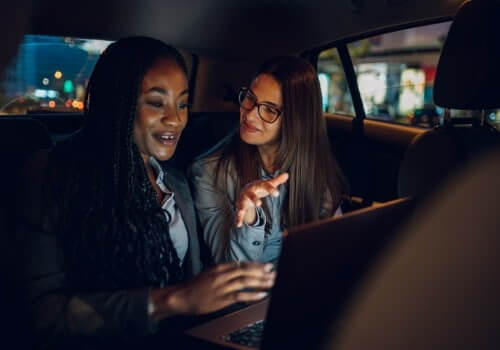 When You Need Local Taxis in East Peoria IL, Call Curt's Transportation Services
Is it ever fun to try and jump on a rideshare app and navigate to a price point you can afford? Many of us believe it's better to have reliable, local taxis in East Peoria IL, which makes transportation so much more enjoyable. A reliable taxi service means you get the ability to preschedule, so that you're not scrambling at the last minute. It also means you'll have the knowledge that an experienced professional driver will be handling your ride. All these reasons are why you should call Curt's Transportation Services before opening an app.
Our Fleet
Curt has 30 years of experience in the industry, and during that time, he's become convinced that our customers' comfort is a primary concern. That's why he's chosen to go with a fleet of Scions to provide your taxi service. The amazing head and leg room they offer, along with phone chargers and passenger-controlled heating and air conditioning, mean that you will always have the most comfortable ride possible as you head toward your destination.
No matter the time or situation, Curt's Transportation Services won't try and pinch you like the ride share apps will. Our consistent professional business model means you always know what you will be getting when you call us. In fact, the cost savings on parking and time investment of using a cab service can actually be the cheaper choice.
The Services You Need and the Prices You Want
Curt's Transportation Services isn't just a service for local taxis in East Peoria IL. In addition, we can help you move across the greater Peoria IL area, across state lines, or even across the United States. We have a great selection of U-Haul trucks and trailers, and all of the packing supplies you need to protect your things on the way to their next destination.
Give us a Call
Whether you're looking for local taxis in East Peoria IL to schedule a trip or because you need a ride right now, give Curt's Transportation Services a call. We'll always be available at 309-322-4227, so why not save us in your phone as "Reliable Ride?" Get in touch and let us prove our capabilities to you.