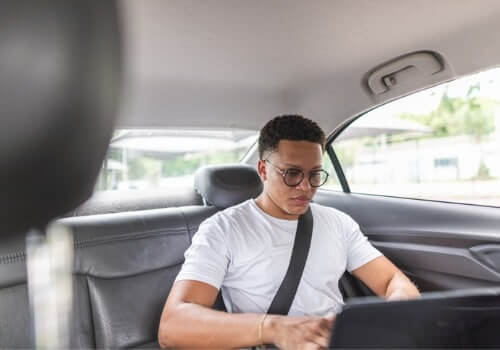 Trust Curt's Transportation Services for Cab Service in East Peoria IL
Any number of things can happen that leave you needing a cab service in East Peoria IL. Maybe your own vehicle broke down. Perhaps you're in no condition to drive. Or it's possible the costs of parking makes taking your own vehicle too expensive. Whatever your reasoning, Curt's Transportation Services will be able to get you to your destination in no time.
Our Drivers Are Second to None
At Curt's Transportation Services, we know your comfort and the timeliness of your commute are paramount. That's why we only hire experienced professional drivers with knowledge of the local landscape. Their understanding of our city will allow a streamlined commute for you. We also travel throughout Peoria, Tazewell, and Woodford Counties, and long-haul services are available. We'll have you where you want to be, when you want to be there.
To ensure the comfort of your ride, our entire fleet at Curt's Transportation Services are Hyundai Scions. We've found these vehicles to be the perfect cab. They afford our drivers the nimbleness necessary to navigate you efficiently. And they provide you the room to be comfortable these vehicles.
The Additional Services You Need
Curt's Transportation Services is the first place to call when you want cab service in East Peoria IL. But that's not all we do. We also have everything you need to make a move. If you're moving across Peoria, across Illinois, or even the United States, we can help you get there. We offer all sizes of U-Haul trucks and trailers, and all of the packing supplies you need for the trip. We can help you sort out what truck and equipment you need for your move so that it's as easy as possible.
Call Us Today
Whether you need a cab right now or want to schedule one for the future, give us a call at 309-322-4227. Curt's Transportation Services is the place to call when you need cab service in East Peoria IL.