Curt's Transportation Services is the Taxi Service Pekin IL Counts On
With the most reliable drivers in the area, it's no wonder Curt's Transportation Services is the taxi service Pekin IL counts on. We have an experienced team leading the way, and our drivers' local knowledge is certain to get you to your destination on time. Curt's Transportation Services is always there when you need it, with 24/7 service in the greater Peoria area. Not only do we offer prompt professional taxi service, but if you have moving needs, Curt's Transportation Services also offers U-Haul rentals and all the moving supplies you might need.
Surprisingly affordable
With the cost of gas rising, it's best to try and find an affordable solution. With the rising costs of gas, tolls, maintenance, and parking, using your own car isn't always the most affordable solution. That's especially true in those moments when you really shouldn't be driving and it's not worth taking the risk. At Curt's Transportation Services, we believe we can offer you an affordable, comfortable, prompt ride at a cost that might make it even more affordable than taking your own vehicle.
In addition to our professional drivers and affordable price, Curt's Transportation Services is also proud to provide a fleet of Scion vehicles. Our cars are equipped with all the amenities necessary to make your ride enjoyable, plus these vehicles offer a comfortable, quiet ride. They are always clean, with enough space to carry whatever luggage you might have these vehicles. This allows our drivers to navigate you to your destination while you relax in comfort.
We Serve the Tri-County Area
We aren't just a trusted taxi service in Peoria IL. When you need taxi services across Peoria, Tazewell, and Woodford Counties, Curt's Transportation Services is ready to get you where you're going. In fact, when you need a longer ride, we even offer long-haul services, too. If you're in need of transportation across the greater Peoria area, we're here and ready to take the call.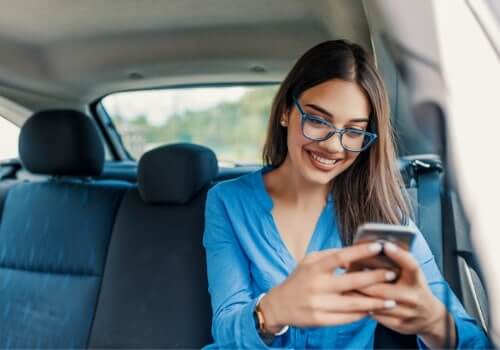 Contact Us Today
Whether you're needing a taxi service in Pekin IL to get you to the airport, get you out to an event, or get you home after a night out, Curt's Transportation Services is here to answer the call. You can contact us 24/7, so give us a call when you need us at 309-322-4227. Whether you need a ride now or you're looking to schedule one, there's no time to waste. We look forward to helping you make at least one part of your travels simple and easy.