Curt's Transportation Services Ensure You'll Always Find a 'Taxi Near Me'
There are many reasons why you could be searching for "taxi near me" in Peoria or the tri-county area in Illinois. You might be tired of the inconsistency involved with ride share services. Maybe you're tired of the uncertainty involved with drivers' local knowledge or driving ability. Sometimes you just don't want to hassle with driving your own car and finding parking. Or maybe you know you've had enough to drink and want to make the responsible decision. Regardless of the situation, Curt's Transportation Services will always make sure you get to where you're going safely and on time.
Professionals Committed to their Job
Unlike the experience you may have had with ride shares, at Curt's Transportation Services, our cab drivers are all professionals. You can always be assured of their ability to navigate the area efficiently and safely while getting you to your destination on time. Our service is staffed 24/7 so you never have to worry about not being able to find a ride because you're out at odd hours. Behind the wheel of our fleet of Scions, our drivers aren't just concerned with getting to the next fare. Our commitment is providing you with a smooth, comfortable ride.
Our rides are also affordable and accessible. Regardless of when or where you're needing a ride, our drivers are always ready to get you. Available for late night, work commute, airport pickups, or any other needs you have, we will be able to get to you quickly. Or we can schedule pickup in advance so you know you can stick to a tight schedule. Sometimes a cab is even the more cost-effective choice. With us on your side, you won't have to worry about rising gas and maintenance costs or having to pay for parking. In fact, sometimes hiring a driver is the most cost effective and comfortable decision.
We Serve the Tri-County Area
Curt's Transportation Services is available throughout Peoria, Tazewell, and Woodford Counties. We are also proud to provide long-haul services if needed. If you need to get from Point A to Point B around the Peoria IL area, we're here and ready to help.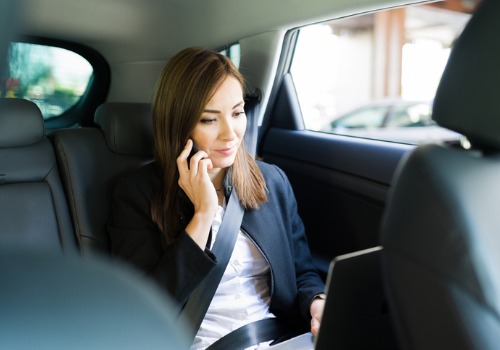 Schedule a Taxi Today
You can count on Curt's Transportation Services. We are the quick, affordable, and convenient solution when you're searching for a "taxi near me" in Peoria IL. Schedule a pickup by calling 309-322-4227. And if you have need for bigger vehicles like U-Haul truck rentals or moving supplies, we can also take care of that. We are here to help reduce the stress involved in your transportation needs.