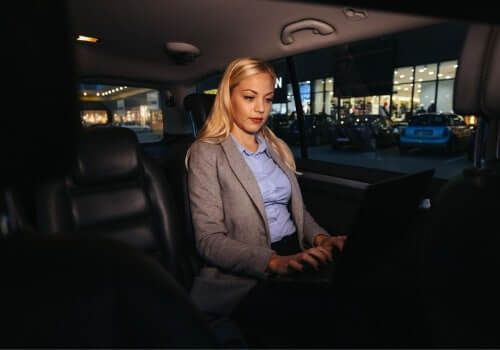 Looking for Local Cabs in East Peoria IL? Curt's Transportation Services Always Comes Through.
Maybe your car broke down. Perhaps you're stranded at the bar. Maybe parking is just too darn expensive for you, so you're tired of driving downtown. No matter the reason you're looking for local cabs in East Peoria IL, Curt's Transportation Services is always there for you. Our team of experienced professional drivers can get you where you need to go quickly and comfortably. And we always offer a consistent, affordable price because we're not trying to pinch you when you need help the most.
Our Fleet
The comfortable ride of our Hyundai Scion service cab affords a spacious, comfortable ride while allowing our drivers to nimbly navigate you to your destination. You will always be able to relax on route, giving you the time and space to prepare for wherever you're heading. We even offer amenities like phone charging so that you'll arrive recharged every time. We also travel across Peoria, Tazewell, and Woodford Counties, and we provide long-haul services as needed. We're proud to get you where you need to go.
Curt's 30 years in the industry have allowed him to understand the transportation needs of the greater Peoria area. That's why you can always be confident when you call that a cab will be able to come quickly. And our experienced professional drivers are on the roads every day, so they know exactly how to navigate you in the most comfortable and time-conscious manner.
The Additional Services You Need
Curt's Transportation Services isn't just the place to call for local cabs in East Peoria IL. We also offer numerous services to help you if you need to move. We offer all sizes of U-Haul trucks and trailers, and packing supplies as well. Find the right size of truck and get everything you need to move across Peoria, across Illinois, or across the United States. No matter where you're going, we can get you there safely.
Make Us Your First Call
Rather than opening an app and hoping to find a ride that doesn't cost an arm and a leg, trust the number you can always call to catch a cab. Save Curt's Transportation Services on your phone today and our local cabs of East Peoria IL be the friend you call for a reliable ride. We'll always answer at 309-322-4227.